Lendlease is a leading international retail and community property group, integrated with strong investment management and construction management businesses.
At Lendlease, we have long held the belief that a sustainable organisation is strategically and culturally committed to achieving economic development, social enrichment, and environmental protection.
"The time is not far off when companies will have to justify their worth to society, with greater emphasis placed on environmental and social impacts than straight economics."

Dick Dusseldorp Lendlease Founder, 1973
Read more about
Lendlease Sustainability
.
313@somerset is one of the first major retail developments undertaken by Lendlease in Asia and delivered through its fully integrated property business model of which Lendlease provides investment management, development, project management and construction, to asset and property management services.
It is a significant milestone for the Lendlease Group as it marks its first green field development in Asia and its first development in Singapore's premier shopping street – Orchard Road.
Sustainability Initiatives at 313@somerset
The project teams at 313@somerset are committed to delivering a sustainable future for all our stakeholders and we recognise the importance of being accountable for what we take, what we create and what we leave behind.
The sustainability initiatives at 313@somerset are listed below.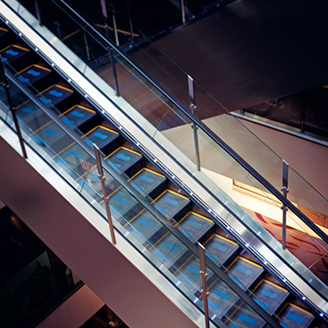 Energy-saving initiatives
Atrium daylighting design to maximise the use of sunlight, minimizing requirement for artificial lighting during the day
Use of low-E double glazed glass on the long facades facing North-South to optimise HVAC loads and enhance occupant comfort
Integrated design of rooftop car-park to act as a natural heat shield into the centre
Escalators that go into slow-down mode when not in use during lower peak period
Gearless lift system coupled with AC VVVF drive, with the lifts also featuring light weight decorations and sleep mode
Energy-efficient lights and intelligent lighting control systems in the common areas Escalators slow down during low-peak periods. LED lights light up the steps for enhanced visibility.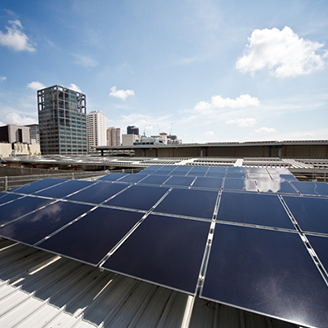 On-site energy generation
Solar panels on the roof to harness the sun's energy and convert it into electricity which is used in the centre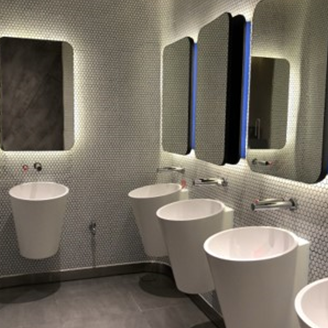 Water conservation
Collection of rainwater for flushing toilets and for irrigation of green columns at the Sky Terrace and landscaping on Discovery Walk
Water-efficient tap fittings to the highest practical level are used in the mall to reduce water consumption and wastage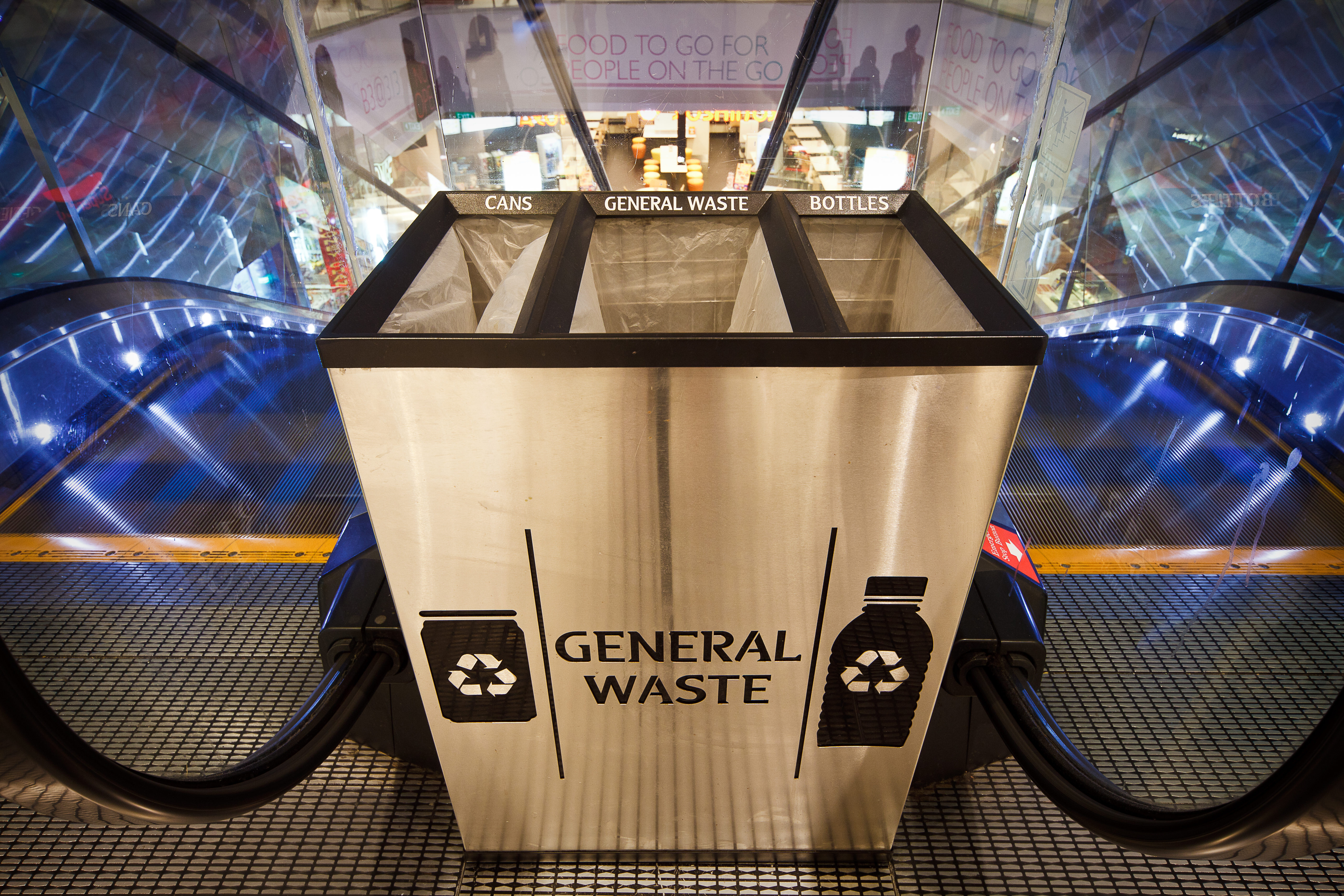 Waste managenent and recycling
Extensive recycling of waste materials in the mall including used cooking oil, organic wastes, metals, plastics films and wrap, glass containers, paper and cardboard.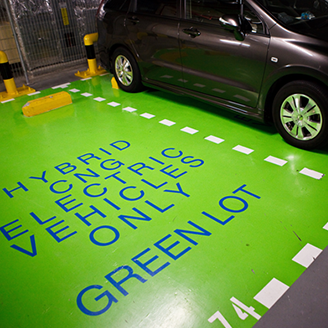 Green transport
Direct access to the Somerset MRT station, promoting the use of public transport and lowering the requirement for vehicle use
Provision of priority parking lots, Green Lots, for users of hybrid, electric and CNG cars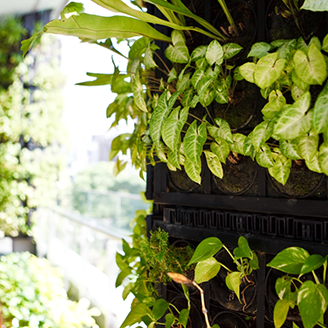 Social spaces
The Sky Terrace has rotating green columns which are irrigated using harvested rainwater, as well as a children's play area.
Recognition for sustainability initiatives
313@somerset has won the BCA Green Mark Platinum Award, the highest recognition in the BCA's (Building and Construction Authority) benchmarking scheme which incorporates internationally recognized best practices in environmental design and performance.

The building has also won the Solar Pioneer Award under the EDB's (Economic Development Board) Solar Capability Scheme, in recognition of innovation, design, effectiveness and skills development in the installation of solar panels at 313@somerset.

313@somerset has also been recognized by WWF Singapore for our keen participation in the Earth Hour event which is held in March every year.